Who can use this feature?
All users
While email is the digital replacement of a letter, chat is more akin to a conversation which is why we provide the ability to format words and messages to make them stand out. You are able to now decide how to create paragraphs (multi-line) should that message be longer or even paste in a table.
A simple guide below for the following options:
Changing the font type:
Bold:
To make your text bold, place two asterisks on both sides of the text:
**text**
Italic:
To italicise your text, place an underscore on both sides of the text:
_text_
Strikethrough:
To strikethrough your text, place a tilde on both sides of the text:
~text~
Code:
To make your text look like code, place a backtick on both sides of the text:
`text`
Preformatted
To preformat your text, place three backticks on both sides of the text:
```text```
Note: You can use multiple formats in the same selection of text. For example, **Qwil is a _great_ app** will be displayed as Qwil is a great app.
Add emoji to your messages:
Add some emoji to your messages as a way to help you express a feeling along with your written text.
To add an emoji to your message using Qwil's own emoji picker:
Click the smiley face icon in the message field to open the menu.
Use the icons at the top of the menu to browse categories, or search for an emoji.
Click an emoji to add it to your message.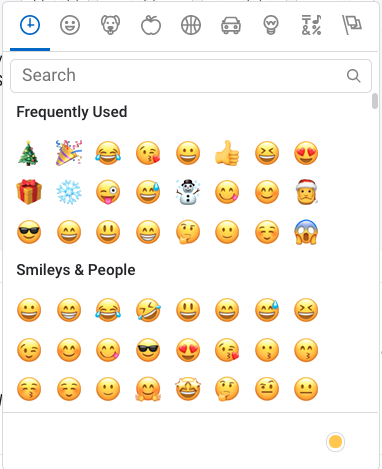 Note: You can also automatically convert your typed emoticons to emojis so :D becomes 😄
To automatically convert emoticons:
Click on your profile picture (top-right) and navigate to your Account & Settings.
Click on Options.
Select the emoji option checkbox.


Click Close.
Now your typed emoticons will be auto-converted to emojis.
Send multi-line messages:
If you'd like to send a message in several lines, type SHIFT + ENTER (on MAC) or CTRL + ENTER (on Windows) to start a new line. You can also change this setting in your Account & Settings so that ENTER starts a new line.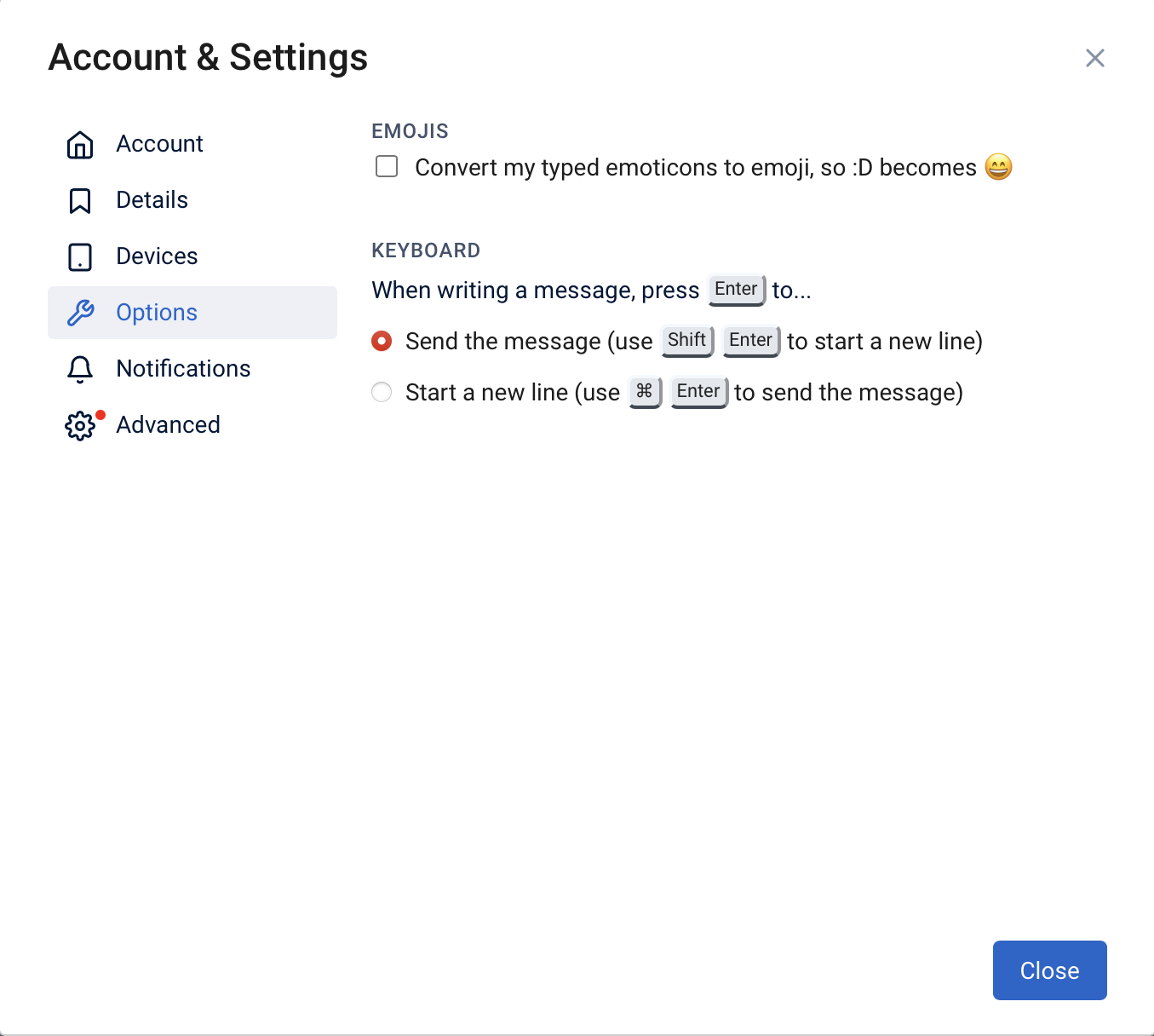 Paste a table from Excel
You can copy a table from Excel and paste it into Qwil Messenger. Your message will keep the table format with columns and rows. To paste a table simply select the columns and rows from your Excel file, right-click to copy them, and paste them directly into the input box in Qwil Messenger.