Who can use this feature?
All users
If you see a warning message and can't install an app
If you have set your Mac to allow apps only from the App Store and you try to install an app from elsewhere, your Mac will say that the app can't be opened because it was not downloaded from the App Store.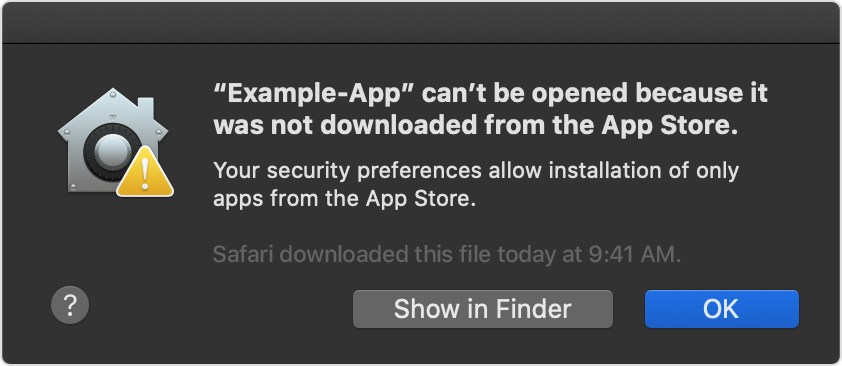 If your Mac is set to allow apps from the App Store and identified developers, and you try to install an app that isn't signed by an identified developer or—in macOS Catalina—notarized by Apple, you also see a warning that the app cannot be opened.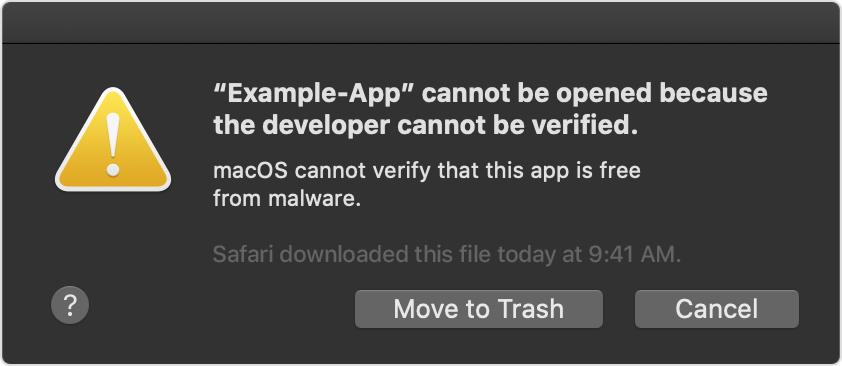 If you see this warning, it means that the app was not notarized, and Apple could not scan the app for known malicious software.
You may want to look for an updated version of the app in the App Store or look for an alternative app.
How to open an app that hasn't been notarized or is from an unidentified developer
Running software that hasn't been signed and notarized may expose your computer and personal information to malware that can harm your Mac or compromise your privacy. If you're certain that an app you want to install is from a trustworthy source and hasn't been tampered with, you can temporarily override your Mac security settings to open it.
In macOS Catalina and macOS Mojave, when an app fails to install because it hasn't been notarized or is from an unidentified developer, it will appear in System Preferences > Security & Privacy, under the General tab. Click Open Anyway to confirm your intent to open or install the app.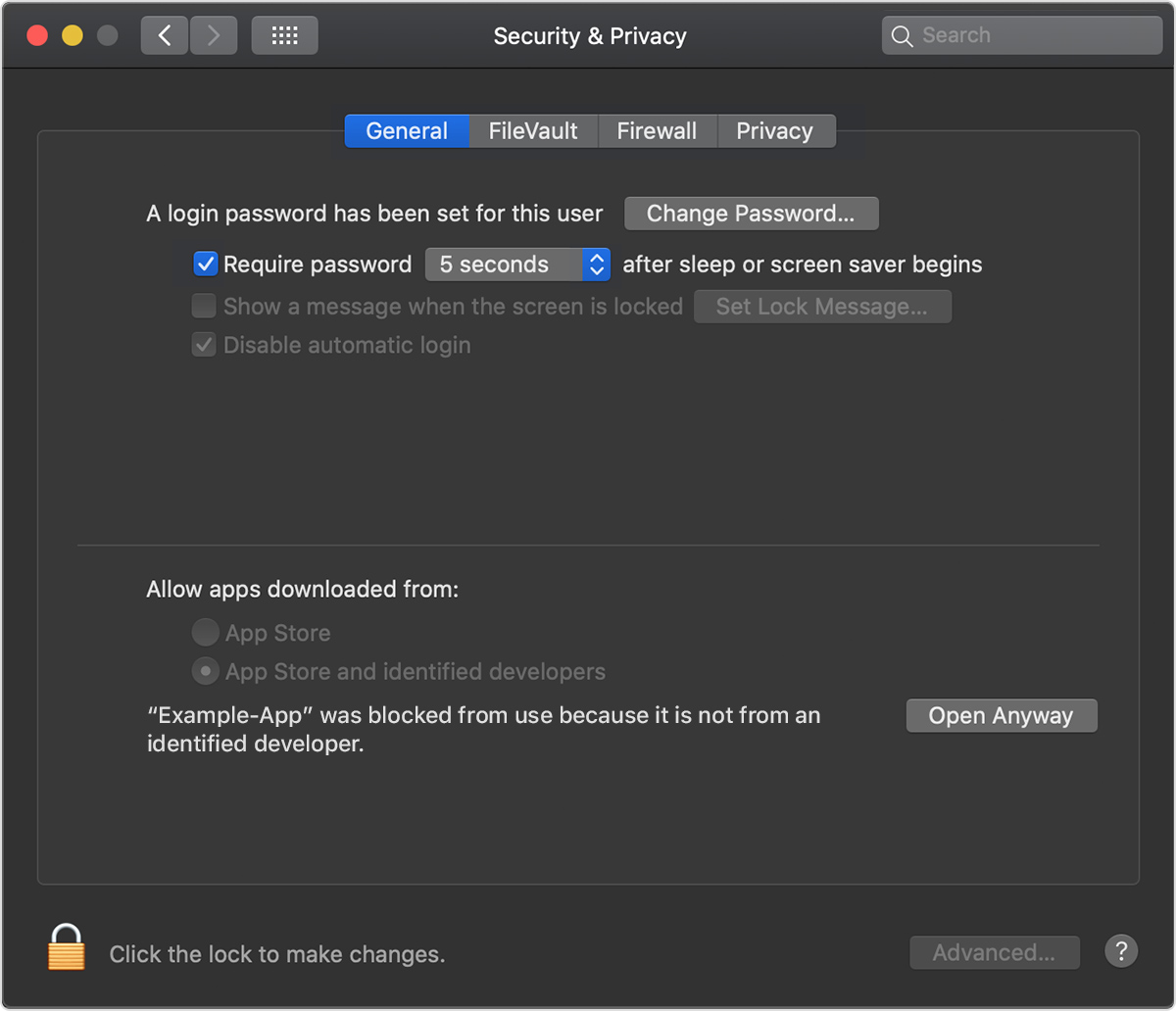 The warning prompt reappears, and you can click Open.
Note: If you're prompted to open Finder: control-click the app in Finder, choose Open from the menu, and then click Open in the dialog that appears. Enter your admin name and password to open the app.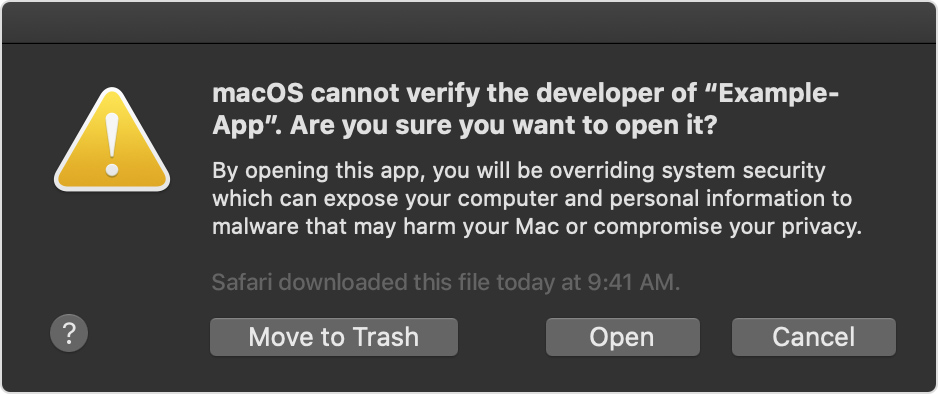 The app is now saved as an exception to your security settings, and you can open it in the future by double-clicking it, just as you can any authorized app.