Who can use this feature?
All users
As part of Qwil Messenger's security settings you must provide your Qwil ID or username, password, and a verification code every time you sign in to the web app. (You can change your Qwil ID to a username of your choice as it is personal and it is not linked to any organisation).
If you are using a public or shared machine, leave the Keep me signed in box unticked in the 2-step verification screen which means you will be asked for all your details each time you sign in.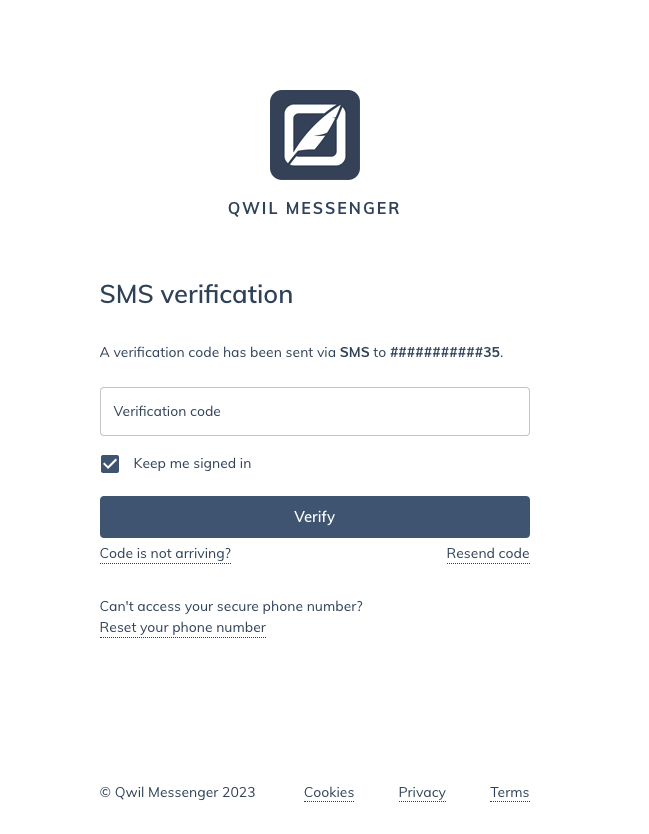 The same applies if you are using an incognito session / private browsing window on your browser. To make sure no details appear (such as username or Qwil ID), delete cookies each time you restart your browser. This may be the case with applications to remember passwords.
Once you successfully signed in this new browser session, you will receive an email notification that a new device has been set up.
Note: that you can remove devices that have access to Qwil here.
Why am I being asked for a code each time?
We require a code as part of a security features to ensure only you can sign in to your account. If you are signing in to Qwil from your own device you can select the Keep me signed in box in the 2-step verification screen.
By selecting this checkbox you will not have to provide a 2-step verification next time you sign in to Qwil from that device.
We recommend you have a password set to access your desktop computer.