As part of Qwil Messenger's security settings you must provide your Qwil ID or username, password, and SMS every time you sign in to the web app. If you are signing in to Qwil from your own device you can select the Don't ask again on this computer box in the Two-factor authentication screen.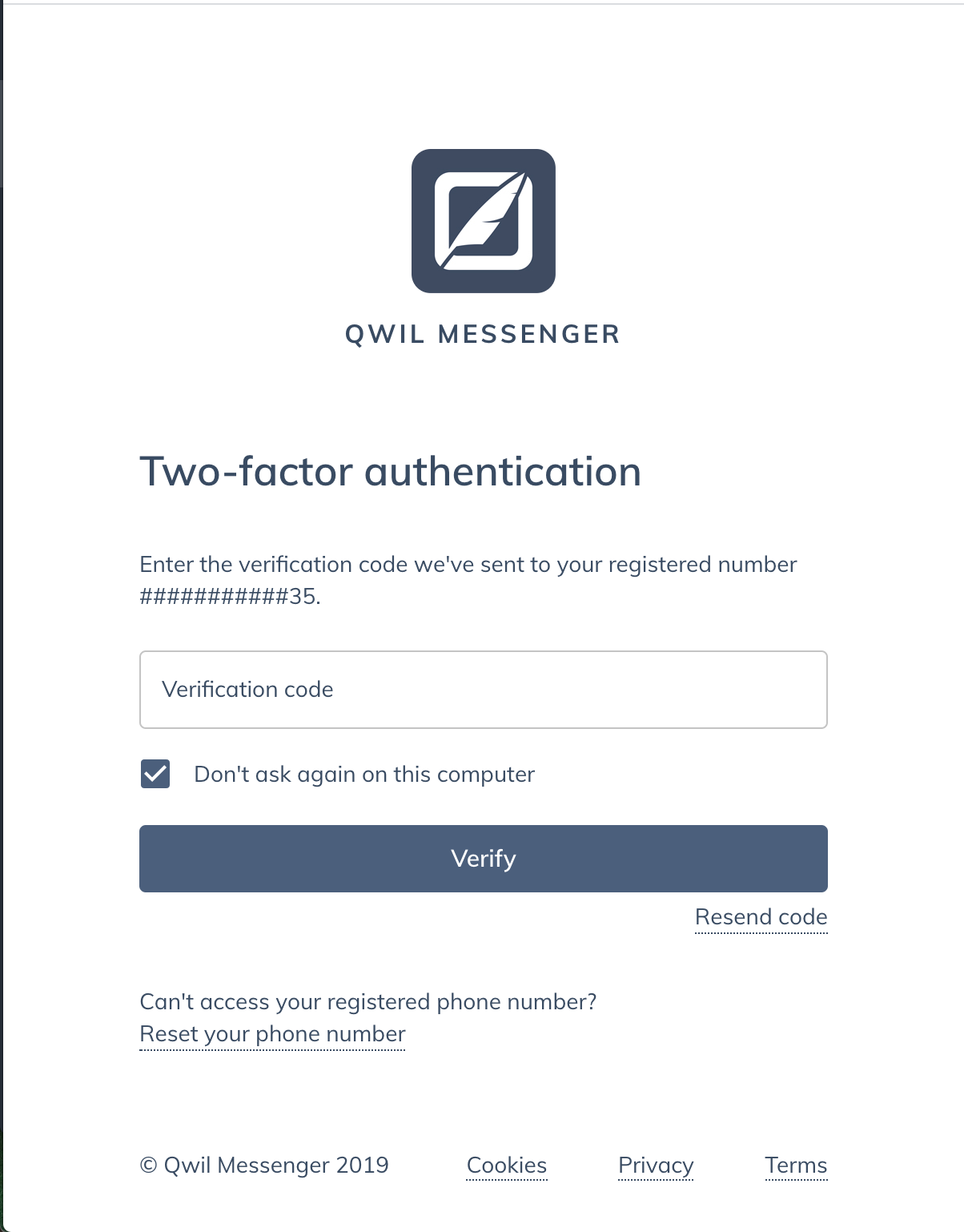 By selecting this checkbox you will not have to provide two-factor authentication next time you sign in to Qwil from that device.
Note: This will not work if you delete your cookies each time you restart your browser. It will also not work if you are using an incognito session or a private browsing window on your browser.