Who can use this feature?
All users
With Qwil, it is easy to share files and documents up to 50 MB each with a colleague, your company representative, or a client. Sharing files in Qwil is very similar to how you've been used to with email: create a new email (start a chat), add a subject (Chat title), add participants and upload/drag and drop a document. You can, of course, add documents in existing chat threads.
What to expect?
Staff and Clients can send and receive files, images and videos on Qwil of up to 50 MB which are synchronised across devices. Your organisation may limit the type of files. Manage attachment sharing restrictions
Clients are by default allowed to upload pictures and documents on mobile as well as from the Desktop app / Browser.
Staff may be restricted to only taking pictures from the mobile app and not be able to export attachments from their device. This setting can be customised according to your company policies: How to make BYOD work for your company. Sharing attachments from the desktop app / browser is unrestricted.
You may have to grant access to the camera roll and documents and we indicate the steps to take below.
How do I send an attachment from my mobile?
Once a new chat thread has been started (see Start a new a chat thread) you have the option to add attachments. Note that staff may only be able to use the camera.
Click on the paper clip icon on the bottom left of the Message bar

The three types of attachments options will appear:

Photo or video: an existing photograph from the device camera roll.
Camera: a photograph/video taken from within the app.
Document: a file accessed through a document picker.

Select one or more files to send.
Note: Taking a photograph inside the Qwil app will not save it in the device camera roll.
Granting access to camera and pictures
You will be prompted to grant access to your camera and pictures when you first sign in to Qwil on your device.
If you refused access but changed your mind you can allow access from your device settings.
iOS:
Go to Settings, and scroll down to the list of apps, find Qwil Messenger.
Tap on Qwil and you'll see the permissions it wants.
You can enable or disable camera permissions from here.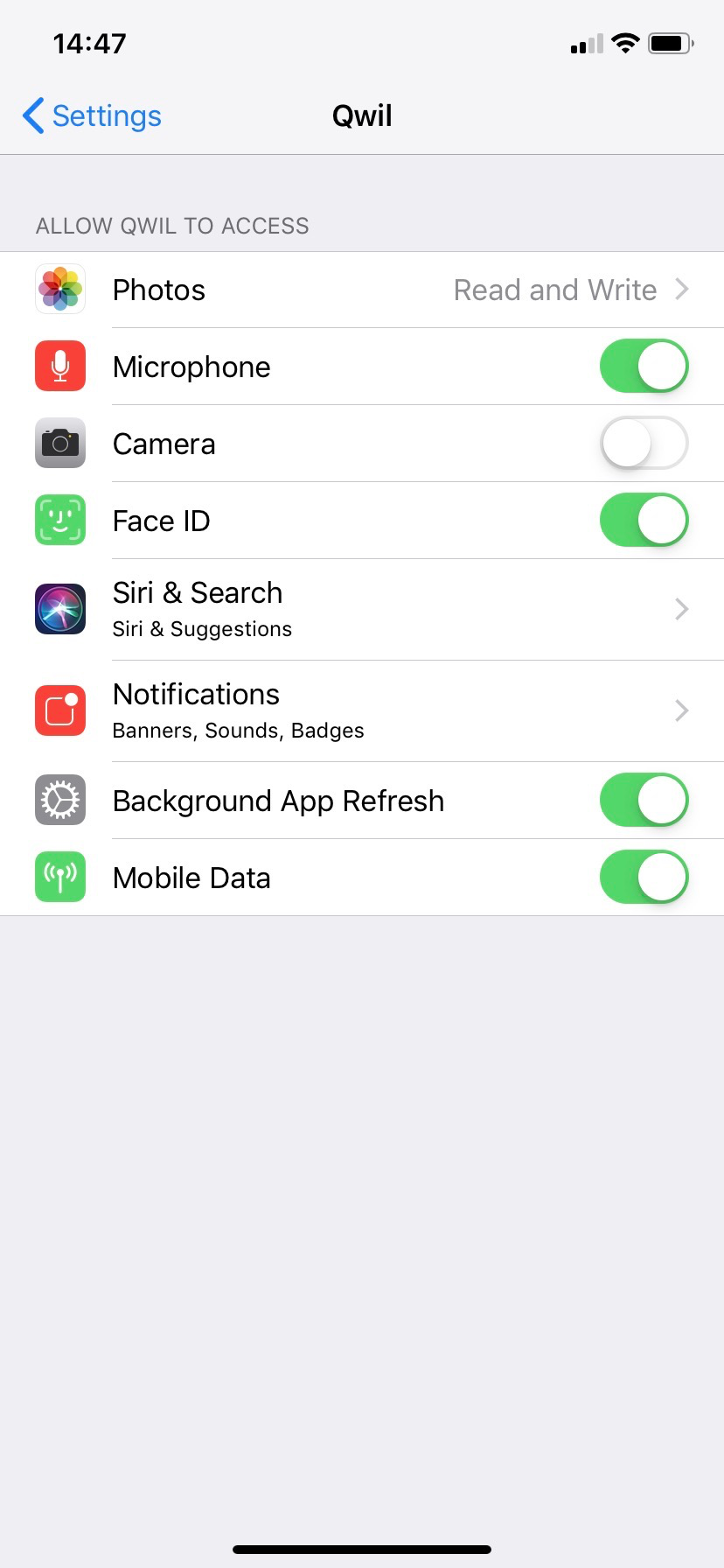 Android
Go to Settings Apps and Notifications > App Permissions > Qwil > Permissions
You can enable or disable camera permissions from here.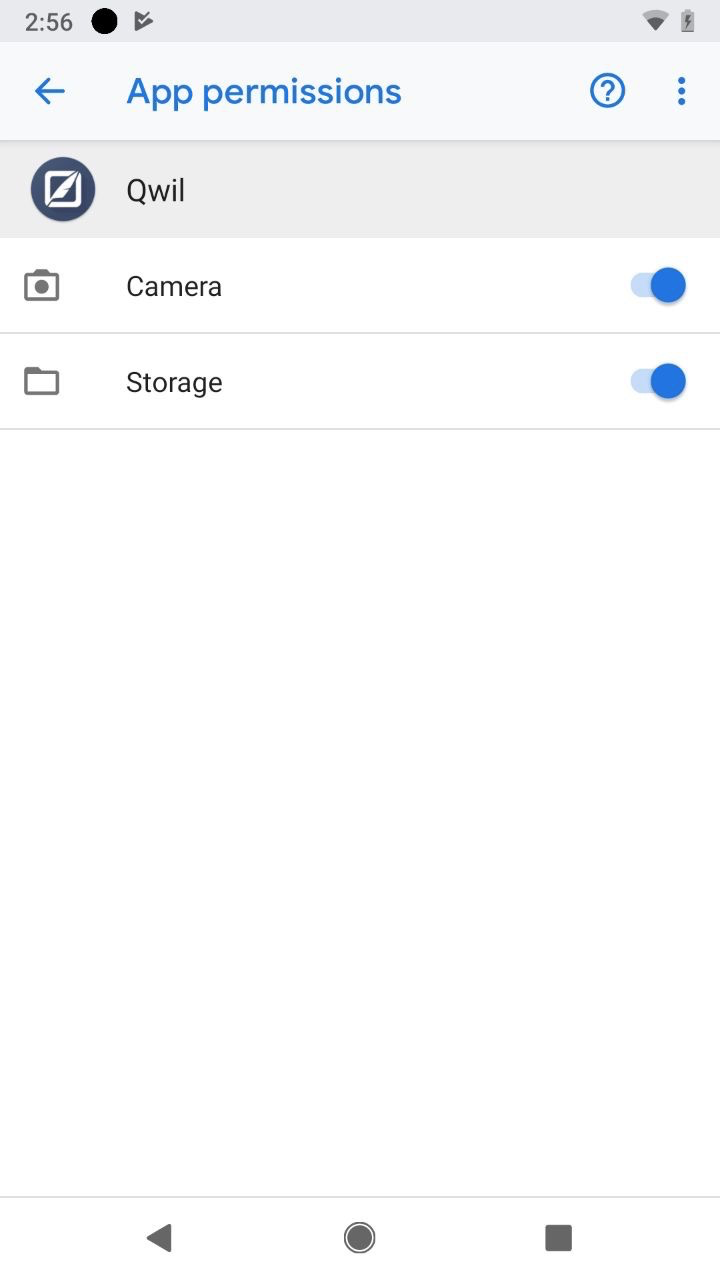 What next?
We have shown above how you can share files and documents. Now you are ready to start sending messages, documents, and adding or removing chat participants.