Who can use this feature?
Staff users only
Qwil Messenger supports providing services to clients via a pool of resources as well as named individuals. This allows customers to leverage Qwil to provide services in the same way you can with a call centre/single phone number entry point.
Below is an example on how to manage workflow with team-based access for clients using Qwil Messenger. For the setup, refer to this guide Team-Based Servicing Setup
What to expect?
Understand the flow and how to manage an end-to-end servicing activity using Qwil Messenger
Understand the different approaches to handling servicing requests via a team account.
How does it work?
In our example, teams are used to compliment dedicated named user access via Qwil at our demo organisation. Our client, Laurent, is connected to the Client Services team who is a member of his contact book. There are 4 staff members who operate this team, and each of them have access to the Client Services account as well as their own via their desktop.

Client starts a chat with the team
Laurent starts a conversations with the client services team as he would with any other user on Qwil. He names the chat and sends a message.
Client services team member picks up chat for assignment
A member of the team see the new message appear and triages the request.
They assign the chat to one of the team members, Peter Chan, who can see the history of the chat and can resolve the request.
The team member also mutes and archives the chat for the client services participant. This stops the "queue" being notified when messages are exchanges and lets other team member's know that the chat is being managed by others. It also allows any other team member to access the chat via the team account should this be required.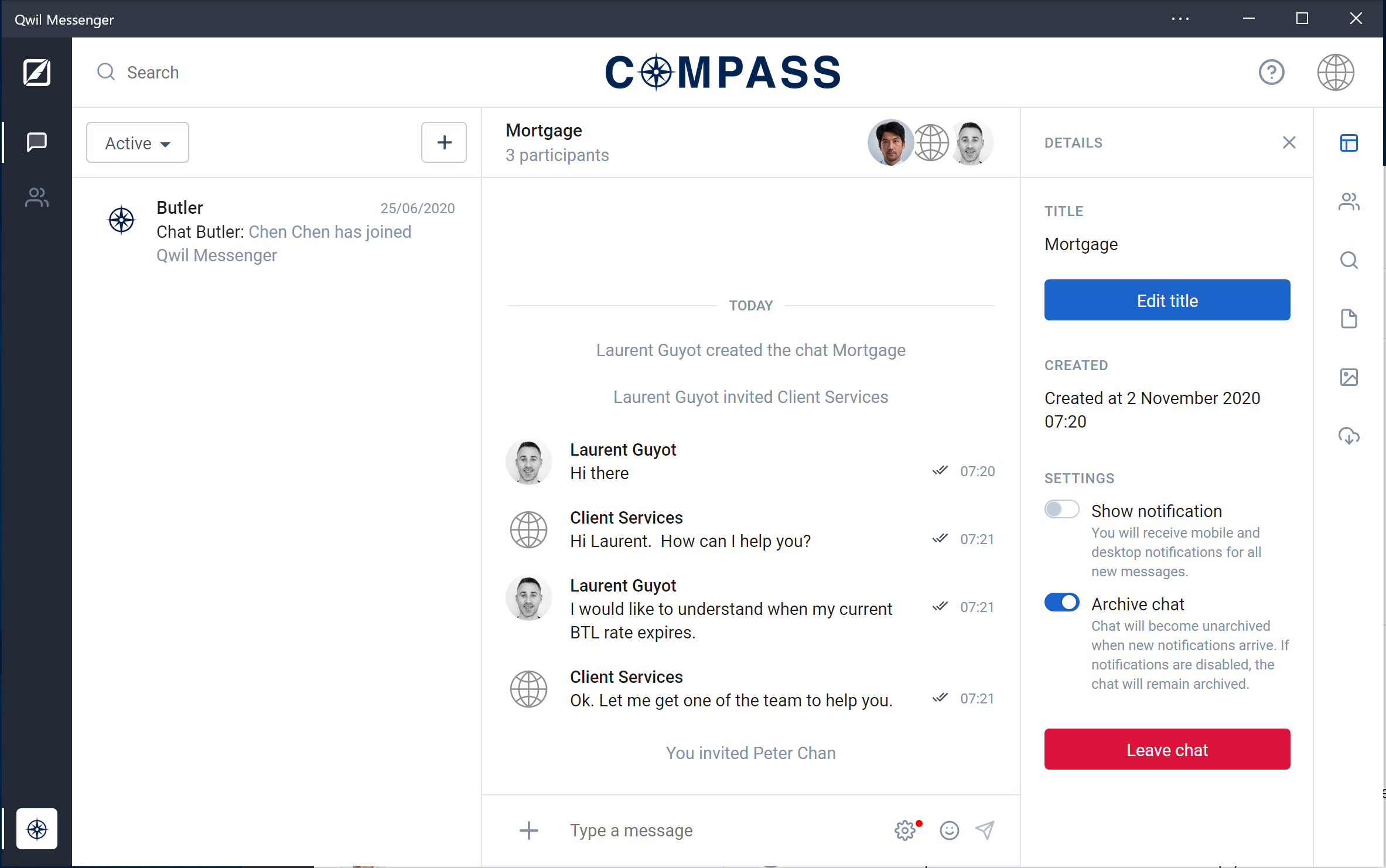 Team member resolves request and completes chat
Once Peter Chan is assigned the chat to resolve, he continues the dialogue with Laurent until the request is complete.
Once complete, Peter removes Laurent and leaves himself so that the chat is no longer able to be actively used to engage between the parties.
To get services from the team again, he will need to start a new thread with the team account, in the same way he would have to call again to a central call centre number.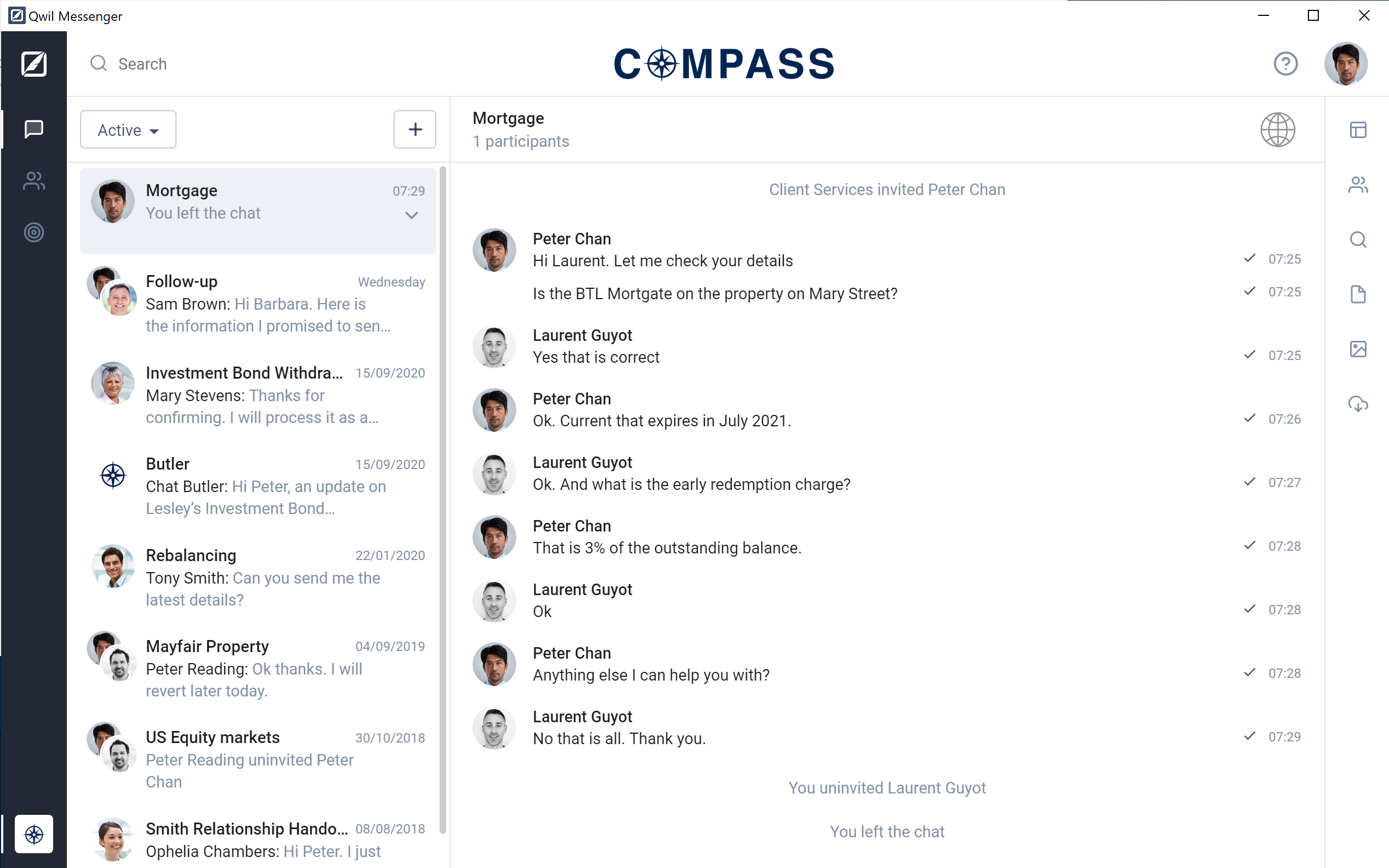 What next?
Now you have read the example of how Team-Based servicing works, do read our guide on how to easily set it up and update your client contact books.
In the coming releases, we will provide enhanced functionality so that team users can easily "Assign" and "Complete" chats. Once marked complete, users are no longer able to send messages to the thread. Staff users can re-open (Uncomplete) a thread if it needs to be picked up again.