Who can use this feature?
All users
If you feel your account is no longer needed or you can't remember setting up an account, this article is for you. In order to delete an account it must no longer be associated with any company.
Qwil Messenger is the application used by many professional firm and financial advisers to securely chat and share documents with you. This means that the company that invited you to Qwil must first deactivate your profile.
What to expect
To delete your Qwil account you must no longer have an active profile in any organisation.
An admin from each organisation that you engage with must deactivate your profile first.
You must submit a request (see below) and a member of the Qwil Messenger team will delete your account.
If you don't know your log in details:
Before we can delete your account you will have to log in to check if you are associated with an organisation. If you can't remember your details you can follow these guides on to get your username and reset the password:
Once you are logged in you can proceed with the next step.
If you know your log in details:
If your account is no longer associated with any company, you will see the following screen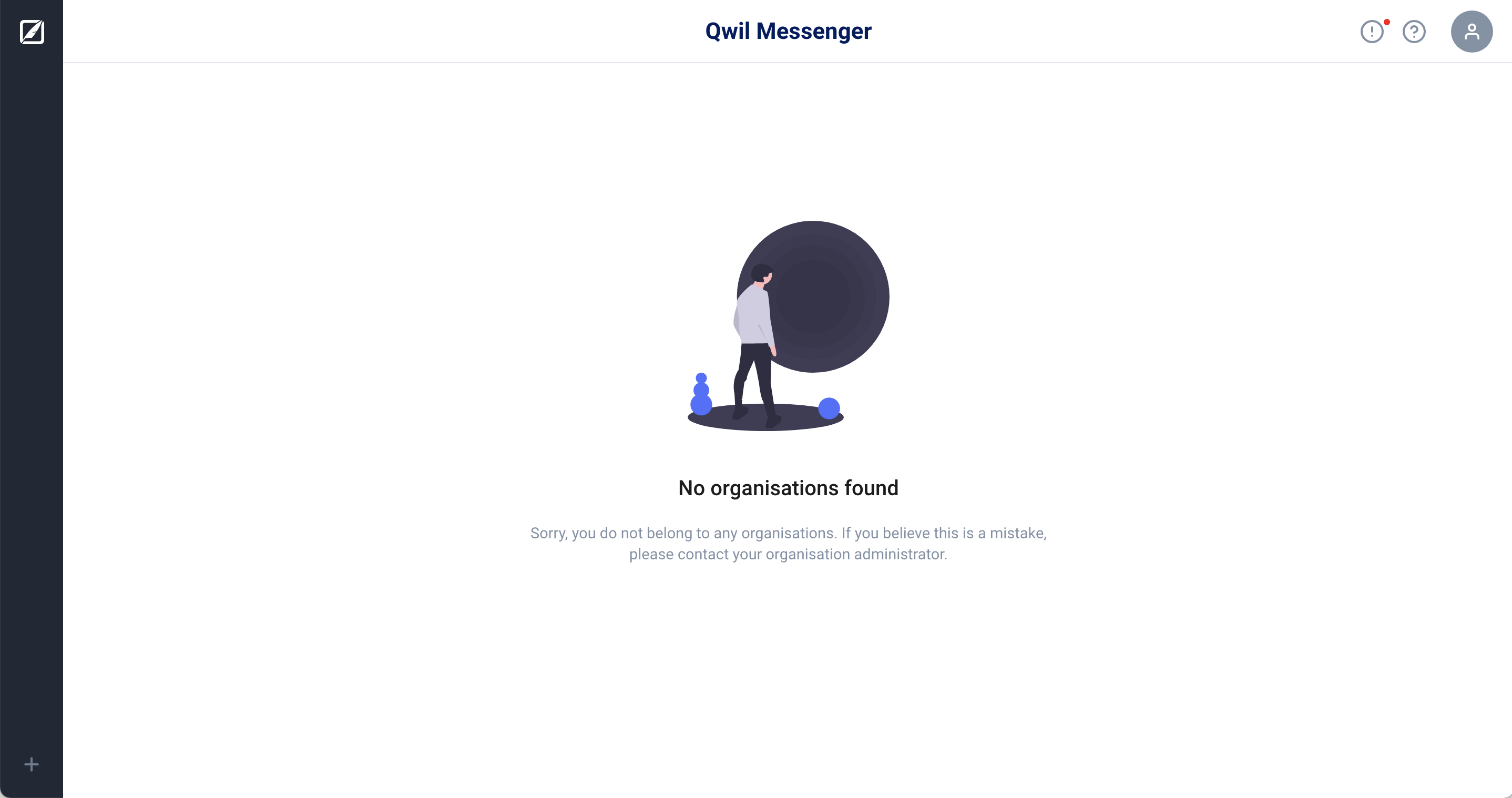 If you see this screen, you can proceed to delete your account.
If you log in and see a screen with an organisation logo in the left side menu , your account is still associated with a company, you will have to ask them to deactivate you first and then follow the steps below to ask for deletion.
To delete your account:
On web:
Make sure you are no longer associated to any organisation.
Click on your profile on the top right of the desktop or web app and select Account & Settings.




Select Advanced.



Click on Delete my account.
This will open a new tab where you can submit your request to delete your account. You will need to provide your Qwil ID in the form.
This will queue your account for deletion. A member of our team will follow up with your request.